Aims and scope
Ain-Shams Journal of Anesthesiology is an open access, peer-reviewed journal that encompasses all aspects of technical and clinical studies within the fields of anesthesiology, intensive and critical care management, trauma, and pain management. The journal explores efficacy and comparative studies, and includes health-related, ethical, and social issues associated with the subject; articles with clinical interest and implications will be given preference.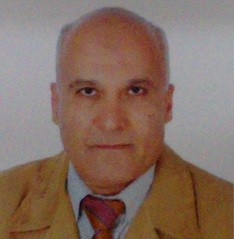 Professor Bahaa El-Din Ewees Hassan, Editor-in-Chief
"It is our pleasure to introduce to you the first articles from Ain-Shams Journal of Anesthesiology after over a year on hiatus. As before, our main aim is to provide a concise, readable text to help anesthesiologists deliver a safe clinical practice, and to make the research process as easy and enjoyable as possible. We would like to take this opportunity to showcase the experience and abilities of our distinguished editorial board in this new edition of our journal. We are sincerely looking forward to receiving your valuable research, and to respond to any queries or comments you may have."
Affiliated with
Ain-Shams Journal of Anesthesiology is a publication of Ain-Shams University, an institute of higher education located in Cairo, Egypt.
Annual Journal Metrics
Speed
92 days to first decision for reviewed manuscripts only
90 days to first decision for all manuscripts
137 days from submission to acceptance
22 days from acceptance to publication

Usage
170,751 Downloads (2021)
14 Altmetric mentions (2021)
ISSN: 2090-925X (electronic)